Cley West (Beach Road to East Bank)
This area was the original Cley reserve purchased in 1926. It comprises reedbed, fresh-water scrapes, dykes and grazing meadows in the southern half with brackish lagoons and shingle in the north. There are public and permitted paths round the east, west and south of the reserve and along the shingle to the north. These are open to all at all times. Car parking is available at Beach Rd, the Visitor Centre and East Bank.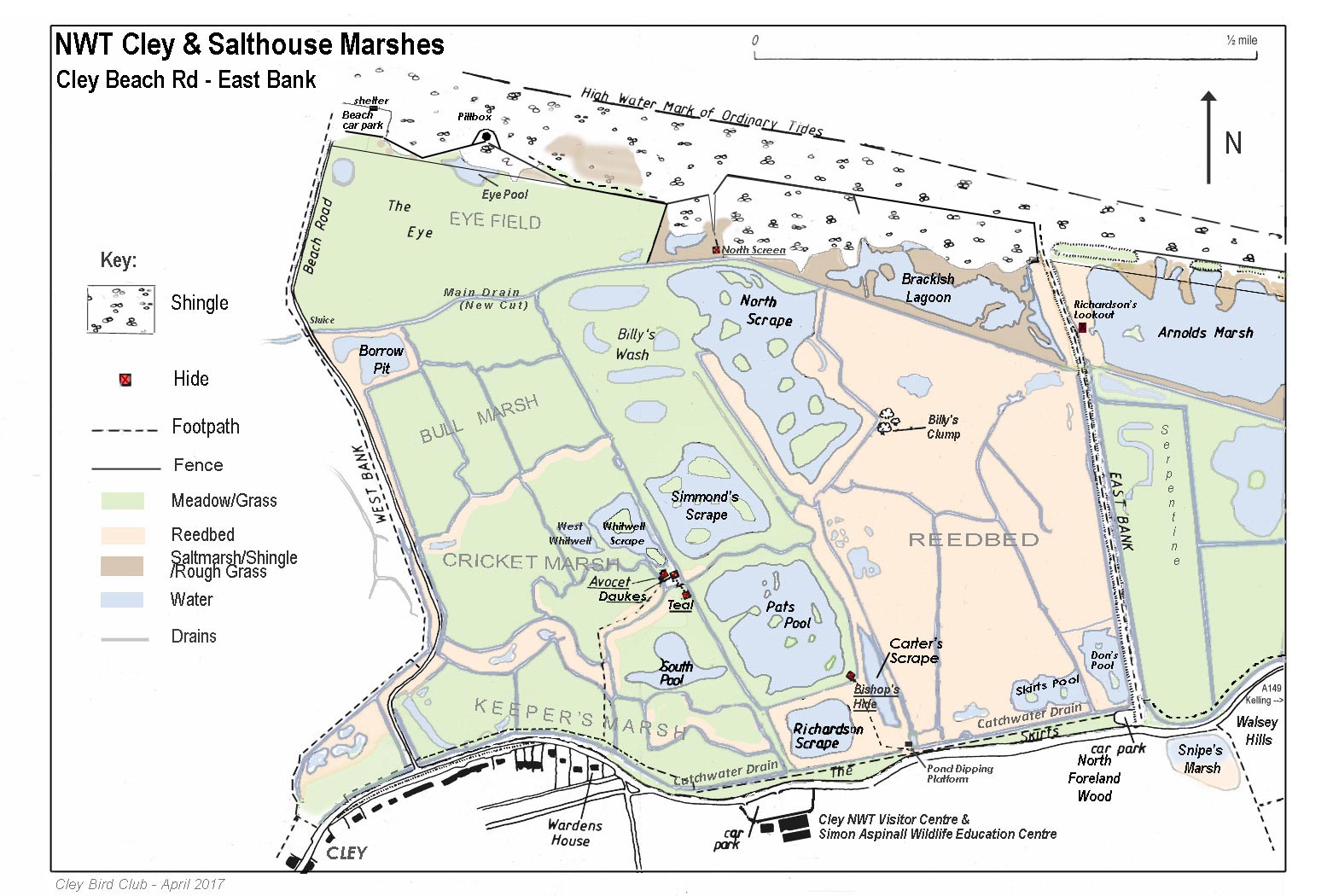 The above map can be enlarged by clicking on it. Clicking again and closing it gets you back to this page.
If you would like to download a printable copy click here.
This part of the reserve has four hides. The three Central Hides (Avocet, Daukes and Teal) are accessed by a boardwalk through the reedbed and give views over the scrapes. The fourth, Bishop's Hide, is accessed by a short path from the southern path and this overlooks Pat's Pool. There used to be another hide in the north overlooking North Scrape but this was washed away in the 2013 flood and has now been replaced by a viewing screen. Access to these paths and hides is free for NWT members at all times but non-members must purchase a permit from the Visitor Centre before entering.